Da Bang Bang Summer Pop Up
DA BANG BANG pop up is a culinary culture clash inspired by the cuisine of China x Trinidad and Tobagao
Sunday August 7th, 4:30-8:00pm

Holistic wellness community, Rage and Release is taking over the Local Roots Test Kitchen to host DA BANG BANG - a plant powered culinary culture clash celebrating the city's diversity through food. This special small bite menu brings big flavor with Chinese x Trini inspired vegetarian dishes from KIT AN' KIN and LOCAL ROOTS CAFE. Come for the food, stay for the vibes, talk, dance, and eat with us.
What's on the menu for the pop-up:
A. Veggie Doubles with chutney and fruit chow
and
B. Vegetarian mushroom bao with sweet bean sauce
This menu is vegetarian friendly, please note that soy and nuts …
The food and beverage menu features ingredients from Local Roots Market and Cafe, in partnership with small, local farms
Each tasting plate comes with two curated beverages crafted by Rage and Release
Indoor and outdoor seating is available in the Local Roots pink backyard. If tickets are not sold out, they will be available for purchase at the door
"Better belly bust than food go waste!"
Kit an' Kin organically grew from Anya's desire to connect with her community on Caribbean heritage and culture. As a graduate of Culinary Institute of America, Anya looked no further than her parents, grandparents, aunts and uncles to continue her culinary education on the Trinidadian and Jamaican foods she lovingly ate growing up. The intergenerational exchange and stories passed down in the kitchen amidst roti clapping, stews simmering, and spices grinding became the inspiration and basis of Kit an' Kin with Anya's family at the helm. Kit an' Kin operates as a culinary studio and catering kitchen with cultural programming, events, and online marketplace. Chef Anya has been featured in Cherry Bombe "Ones to Watch," Bon Appetit, Edible Brooklyn, Detroit News, and selected as an Eater Young Guns finalist. Chef Anya continues to teach, document, and proudly represent Caribbeanness to the masses through food and storytelling. Follow our journey and #feastwiththefamily.
True to the ethos of Local Roots, our cafe menu uses ingredients sourced from small, local, sustinable farms. 90% of our ingredients to be exact. That's an unheard amount of ingredients that come from local sources, bringing farm to table to the next level. Our dishes are inspired by our founder's favorite childhood dishes and feature Chinese homestyle cooking. The inspiration for the Local Roots Market+Cafe design comes from our founder's travels to Mexico City and Japan, and her love for artists James Turrell and Louis Barragan. In addition to the cafe, shop local produce, dairy, eggs and meat, house baked goods, boba tea, as well as sustainable living products.
www.rageandrelease.com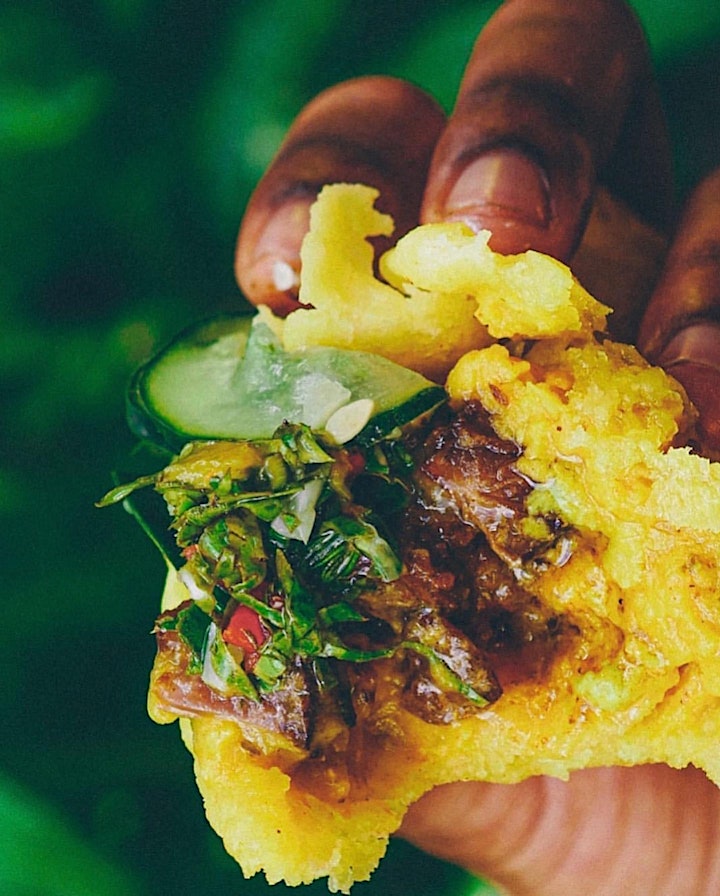 Space Rentals
Host your next event in our beautifully designed space — complete with delicious farm-to-table fare. Want to add a little something special to your party? We can boost any event with chef-led cooking classes, farmer meet-and-greets and more!
Learn More
Love our menu? Have us cater your office or next party!
Love local groceries?
Join the Local Roots Harvest Club
The Harvest Club is the convenient weekly farm-to-kitchen subscription for all your home cooking needs. Shop online. Pick up your food at Local Roots or one of our many pop up locations in Brooklyn or Manhattan – or get your weekly harvest delivered. Skip anytime.
See all pick-up locations